Skip to Content
High-Quality Auto Body Repair Services in Sturgis, MI
Frohriep Body Shop offers comprehensive auto body repair services to Sturgis, MI, and the surrounding area. We specialize in fixing dents, matching paint, and restoring vehicles after major accidents. More importantly, we do so quickly and effectively. We are careful and deliberate when we work, ensuring we get all the details. We service and repair all vehicles like ours and give them the attention they deserve. Our technicians have years of experience and high-quality training and are as passionate about repairing vehicles as our own team. We work as a team to deliver positive outcomes for you and your family.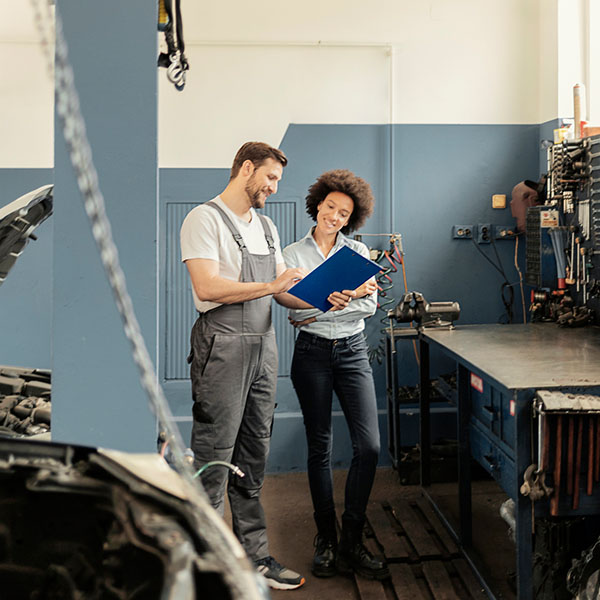 We Work Directly With Your Insurance Carrier
Car accidents are a pain. They can cause injuries and demand time, emails, and phone conversations with your insurance company. We can't eliminate this issue, but we can handle everything about your auto body repairs. When you bring your vehicle to our shop, you can expect our team to complete the correct paperwork and take that responsibility off your hands. Countless customers have appreciated our willingness to help them through challenging times.
We Proudly Offer an Impressive Range of Services
We are proud of our ability to offer comprehensive repair services. Sometimes, our customers require total auto body repair to salvage their vehicles. We can do that. In other cases, you only need scratches and hail damage fixes. We use computers to color match and can perform custom paint jobs. Our services include:
Total Auto Body Work
Collision Repair for All Makes And Models
Color Matching
Towing
Custom Painting
Free Shuttle Service Within 25 Miles
Scratches
Paintless Dent Repair
Minor Bodywork and Paint Repair
Door Dings
Bumper Scratch Repair
Hail Damage
Rock Chips
Minor Dent Repair
Computerized Paint Matching
Learn More About What Frohriep Can Do for You